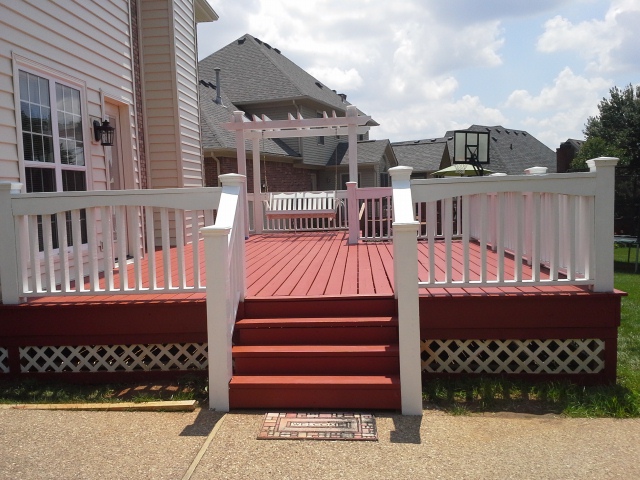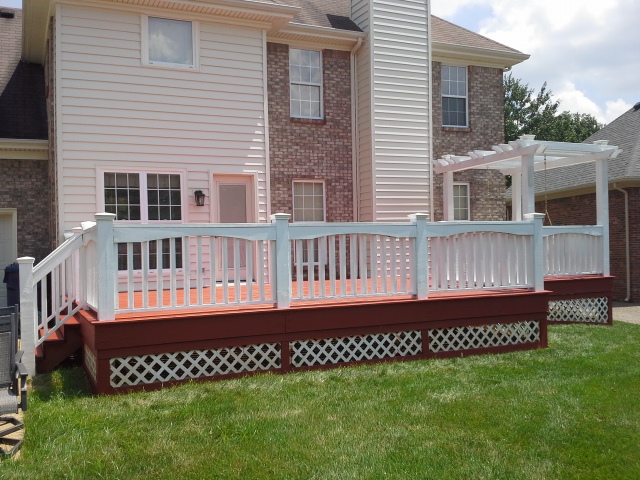 Original deck detail. The railing design was adapted for the new deck.
Old deck detail - new deck to include a trellis and suspended porch swing.
Driveway view of completed new deck with patio furniture. The new deck had to dry out completely before being painted and stained.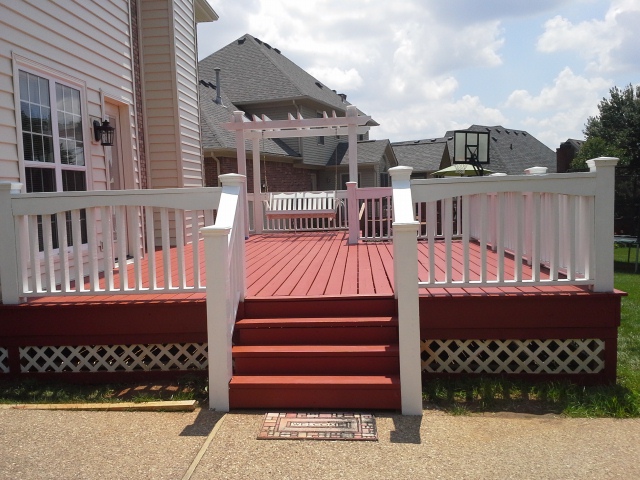 Completed deck with painted railings and stained deck surface.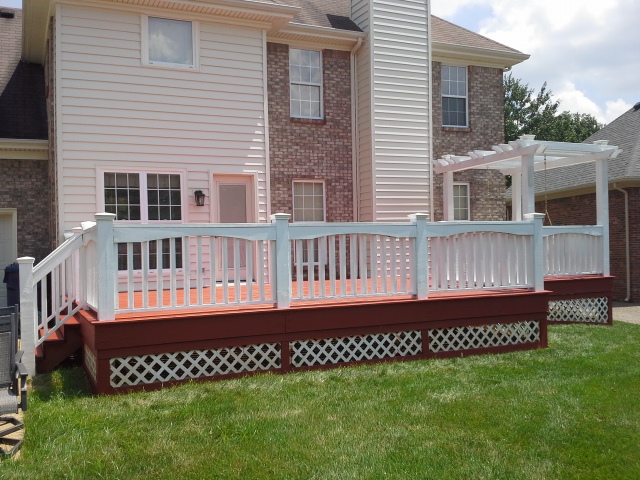 Side view of completed deck with lattice and trellis swing.